Meet The
Team
Every member of the Trueman Change team has experience working in the Public Sector and understands and cares about the work that they do and the positive difference they can make.
Get in Touch
Work With
Us
We are always on the look out for new members of staff who share our passion for public sector!
If you'd like to move into a consultancy to get more variety and be part of a great team of like-minded people we'd love to hear from you!
View Vacancies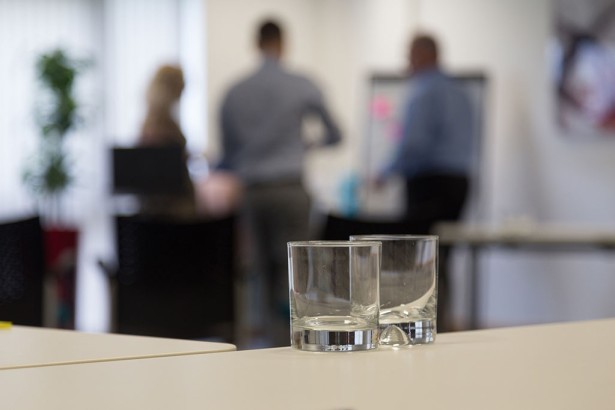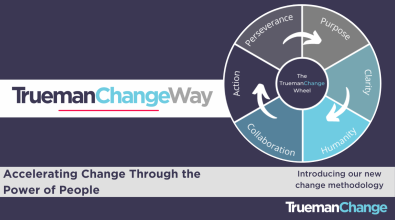 Blog
Accelerating Change Through the Power of People
Trueman Change are delighted to announce the launch of their new change methodology, The Trueman Change Way. This is a people-first approach, created from the lessons learnt during the COVID-19 pandemic. These lessons have been implemented into a change accelerator programme, training course, and upcoming book to ensure transformation can continue to happen faster and more compassionately for cost-effective, sustainable outcomes.
Find out More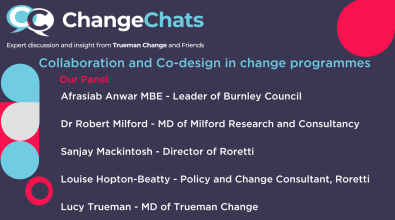 Video
Change Chat- Collaboration and co-design in change programmes
Collaboration and co-design are key to success, and a core part of the Trueman Change approach to organisational change.
Watch Now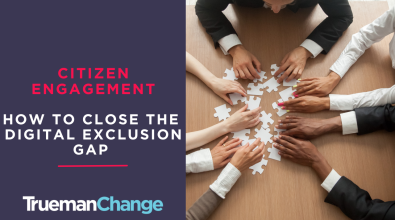 Video
Citizen Engagement and Closing the Digitally Excluded Gap
Lydia, our communications specialist, discusses the misconceptions around digitally excluded groups.
Watch Now
Are you
Change Ready

?

It only takes 5 minutes to find out if your organisation is ready for change with our free personalised review.

Get Your Free Review