Case Studies
From providing change and evaluation services to working alongside as full change partners, we have a wealth of experience in a variety of sectors.
Our Work
We understand that change can be a daunting prospect, and so it's our aim to help organisations establish structure from within, and support them in setting achievable, positive goals which will make a meaningful difference to the way they work.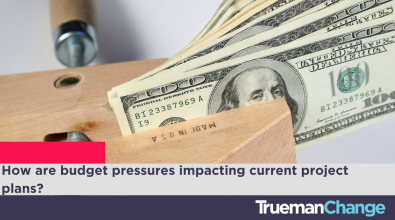 Blog
How are budget pressures impacting current project plans?
Recently, the Local Government Chronicle highlighted that "Top tier councils expect at least £1.7bn in additional budget pressures from spiralling inflation. London's 32 boroughs are facing £400m of pressures on top of what was already planned for when budgets were set in April. Municipal authorities are looking at £570m and counties £729m totalling at least £1.7bn of additional costs in all".
Find out More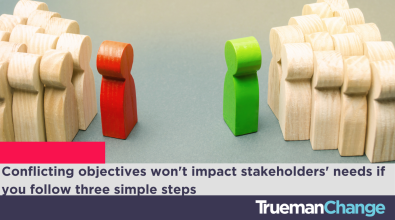 Blog
Conflicting objectives won't impact stakeholders' needs if you follow three straightforward steps
With the mass influx of grant funding, it is unsurprising that you are faced with conflicting objectives that impact on your ability to prioritise activities and projects efficiently to meet stakeholder needs. The sheer speed at which you are being asked to respond to change leaves little room for strategic and carefully planned activities and can often create barriers in communication, until you get a grip on what needs to be done, and how.
Find out More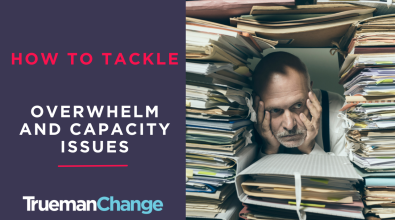 Video
How to Tackle Overwhelm and Capacity Issues
Our Managing Director, Lucy Trueman, shares some ideas on how to tackle capacity issues in order to alleviate the overwhelm so many are feeling right now within the public sector. Having to contend with issues such as the pandemic, spiralling cost of living and refugee crises on top of the day job has created a massive amount of stress.
Watch Now