It's true that it's crucially important to plan, develop a vision and create strategies for change. We find that people don't necessarily need a great deal of help imagining the future and figuring out roughly how they're going to get there. What they struggle with is the capacity to actually deliver that change. The proof is in the implementation and that requires work, capacity and resource. Not just any resource though, it needs to be the right kind of resource, with the right mix of skills to be successful. All of us experience change and upheaval at some point in our personal and work lives. Some people like change, whereas others struggle with it and prefer things to stay the same. However, there is a model of change management which helps to explain the emotional reaction to change, no matter how differently each of us may deal with it.
Here, we discuss the three things you need to have in place to build a successful change delivery team. If you are in a position where you're about to kick off a change programme, these are some of the things that you should be thinking about in terms of the resource you secure to make that change happen.
A combination of skills and experience:
The best project teams have a combination of skills. They must always include subject matter experts from the business, who know the business, it's services, users, and processes inside out. These people live the business and know what needs to change about it. Most organisations have lots of these people as standard. It's the core of how they train people to run services and to become leaders. These people will make sure you are delivering the right change.
The second component of a good change delivery team is people that have experience of successfully delivering change. People who have implemented projects and made changes happen. These are often two different people and two different skill sets. They will have a different set of experiences and will usually have different mindsets. These people will ensure you're delivering change the right way.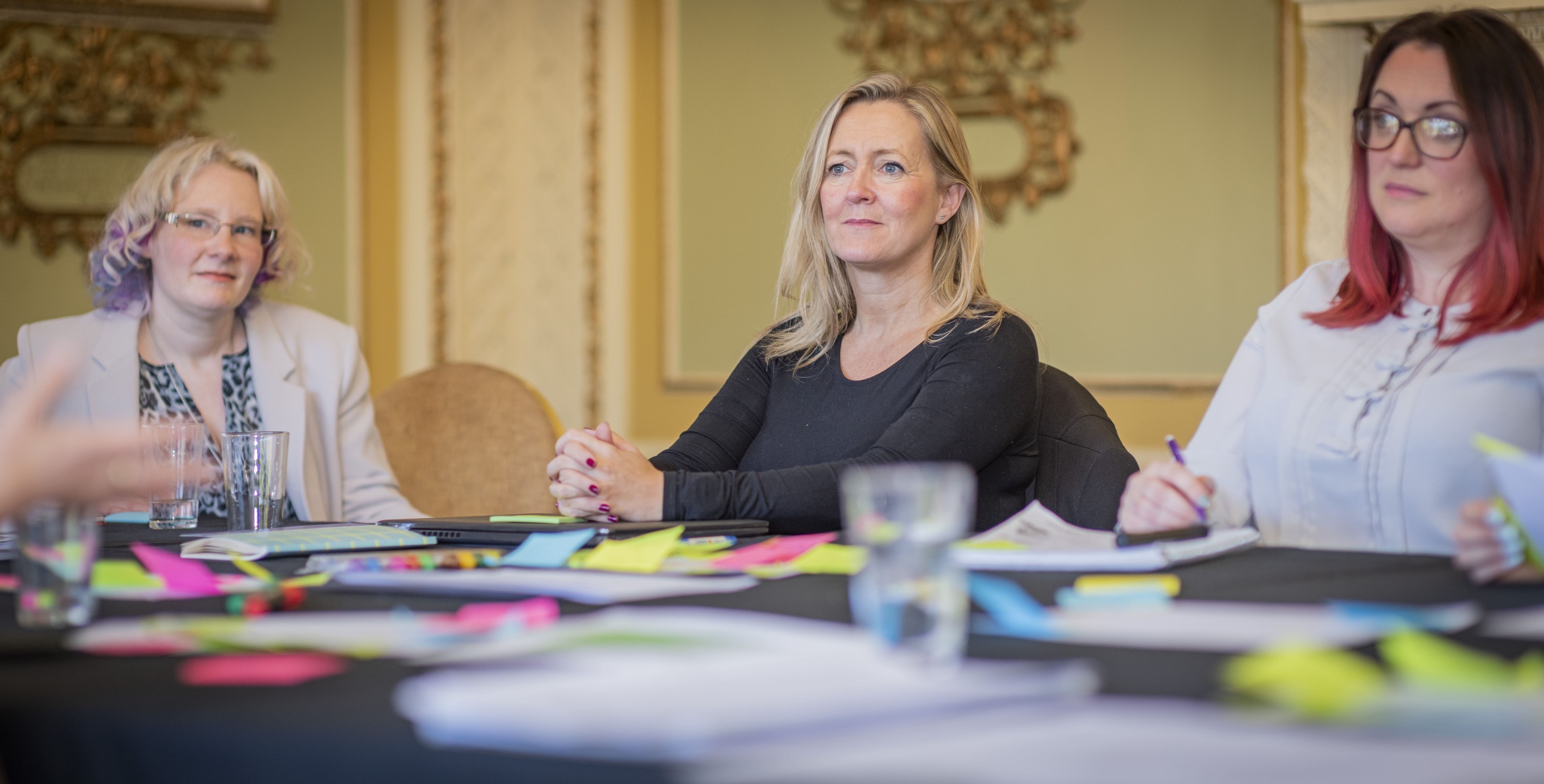 Partnering subject matter experts with change specialists means you benefit from the best of both worlds. You can ensure there is skills transfer between them to avoid creating a dependence on external change specialists, and you will ensure you're not only delivering change the right way, but that you're delivering the right change.
Governance
I know that governance is quite bland, and a bit of a boring thing to focus on. Many people think of putting good governance in place around projects and programmes as bit of a box-ticking exercise and it's true that it can be become burdensome if not done properly. However, the reason governance is important to think about is that, if we get it wrong, it's going to waste an awful lot of your time. Either that, or, it's going to make you feel like you are not in control.
To put the right governance in place, what we do is set up project teams, governance structures and reporting arrangements where we only call upon the time of senior leader when it's absolutely needed. We ensure our reporting is minimal, our boards are short and succinct, and decision making is swift. We make it clear what we need from senior leaders and sometimes set up short, regular phone call slots to ensure you're aware of the key things, you know what issues there are and where we need your help.
So, when setting up project and programme teams, make sure you've got people in that team whose judgment you trust, who you know won't be wasting time in the weeds and administration of a project and allow you to get on with your day job, only having to get involved when you really need to.
Project managers who understand change management:
It's common, and usually the right thing to do, to put project managers in these roles. There's nothing wrong with that, but there's a caveat – that project manager needs to have some knowledge and experience of change management too. Project management is traditionally a profession borne out of and focussed on construction, and engineering, it's all about getting stuff done on time and within budget. I don't think I've ever seen a job advertisement for a project manager in any sector which doesn't ask for proven experience of delivering projects on time and within budget. It's almost an industry mantra. But the reality is not all projects are that clear cut, and when your project's success depends on people changing their behaviour, having the right skills to report on progress and budgets won't help you drive change.
I believe that one of the main drivers for successful delivery of change is communication and engagement. Whilst it is important and you do need that project management discipline, you also need people who can take others on the journey with them. Nobody changed the way they work because of a PRINCE2 manual. In fact, we find that it's commonly case that the opposite is true. A lack of skills in change management can actively discourage people from engaging in the change.
You therefore need to ensure that you've got that skill around change, communication and messaging.
If you put all of the above three things in place and get them right, there's huge potential for massively reducing your stress levels. It means you can focus on your day job, get done what you need to get done and still deliver that change programme at pace with the right level of involvement from you.
If you're finding delivering change challenging and you don think you have these skills in-house, then do feel free to get in touch We can help you by providing somebody who has the skills to drive this programme with you, or we can train, help skill-up or coach your staff to enable them to deliver that change.