Bids/
Proposals Co-ordinator
We help organisations to change the way they work. We are a small, dynamic team and ambitious to grow, and we need people to help us!
We need someone to join our team to help us on our mission to help the public sector make change happen better. 
Values Driven
We are always on the look out for new members of staff who share our passion for public sector.
If you'd like to move into consultancy to get more variety and be part of a great team of like-minded people we'd love to hear from you!
Get in Touch
The Role
Trueman Change are a management consultancy who help public sector organisations to change the way they work.  We are passionate about improving public services and our values-based approach and high-quality portfolio of case studies has built our reputation as a trusted change management consultancy that organisations enjoy working with.  We are a small dynamic team, located all over the UK and we work from home, so there is no day-to-day stress of having to travel to work. 
Because we are outcomes driven, we adopt a flexible hour's approach, which enables us to work around other commitments and create a good work-life balance.  We work at pace, and are ambitious to grow, and are looking for someone hungry and driven to join us and help with bids and proposals!
You will be responsible for the full bidding process, from searching for opportunities through to writing and submitting tenders, and maintaining our library of responses to help make the overall process slicker. We want someone who can own the process, make it better and help us to win more tenders.
This job would suit you if you're:
Ambitious and want to join a growing firm with the chance to develop and grow with us 
A great writer, with excellent communication skills 
Really organised  - we are usually juggling more than one tender at any one time with tight deadlines
Proud of your excellent attention to detail - this is crucial in tender writing 
Creative - we write tenders which look great and this is important to us  
Excited about having the freedom and flexibility to make a role your own
Although specific bid writing experience is not essential, we are especially keen to hear from people with:
Proven track record of winning new competitive bids in professional services, in the past 12-18 months
Significant experience in drafting high quality written tenders and submissions for professional services to the public sector
Proven ability to convert leads and requests into focussed, clear and concise proposals
Excellent understanding of the public sector

The 100 Day Challenge
At Trueman Change, our recruitment process is a little different. There's no stuffy, boring application process, instead we like to lay down a challenge for you to respond to!  There is no one approach to do this so, have fun and use the 100-day challenge to showcase your skills and knowledge.
The Context: 
We're a small business and we are ambitious to grow rapidly. We have some experience in bid writing and management, but we also use freelance writers and we're not confident our systems and processes are the best they could be. In your first 100 days at Trueman Change we would want to see:
A full review of our bidding processes and systems so you can identify improvements
A clear bid/no bid process to stop us wasting time on bids and then pulling out at a late stage.
An increase in our win rate
An excellent understanding of our business to enable you to draft proposals well
Within your first 100 days you would have submitted ten tenders  and begun to secure income.
As part of your application we'd like you to tell us how you would meet this challenge in line with our company values, see below. 
Our Dream Person 
We are driven by our values. Yeah, lots of companies say that, but we really are! So we're looking for people who share the same values as us. When recruiting, we ask "do we share values" before we ask "do you have the skills we need".
Our values are:
Get it done – no time for procrastination here, we commit to action and we deliver! 
Get it right – our work has integrity, we don't fluff it, we can stand by what we do. 
Make it better – we specialise in change, so we are always, always striving to make things better and make a difference. 
Make friends – our success so far is down to our ability to make friends and build trust. We act with our client's best interests at heart, and proactively grow our network constantly.  
Be your best – our most important value. We strive to grow, learn and develop all the time, it's a hunger within us. Members of the Trueman Change team take responsibility for their own development and bring their best to the table. 
The Details 
We are based in Blackburn, but we are a completely flexible organisation. Work is about achieving outcomes not clock watching. It's a set of goals not a place. So we are open to applications full time, part time, self-employed, flexible working - you name it we'll consider it. Just tell us how you'd meet the 100 day challenge and make us an offer!
Salary: £30,000 - £40,000 (with the potential to earn performance-based bonuses, Full Time (Part-time considered)
Perks: We have a company pension scheme with the People's Pension, we offer flexible working and training and development opportunities. All staff get 30 days leave per year excluding bank holidays plus an extra day for World Book Day. 
 
How to Apply 
What we want to know is, do you share our values and can you meet the challenge? So if you're excited reading this, then send us your CV and your 100 Day Challenge/Trueman Change Values response. Following that we'll select the best responses and have a more detailed conversation.
Closing date: Friday 8th July 2022 at 5pm. 
Interviews to be held on: Friday 15th July 2022 via Microsoft Teams. 
Applications can be emailed directly to us at: team@truemanchange.co.uk. 
PLEASE NOTE: Applications submitted without the 100 Day Challenge will not be considered.
We look forward to hearing from you!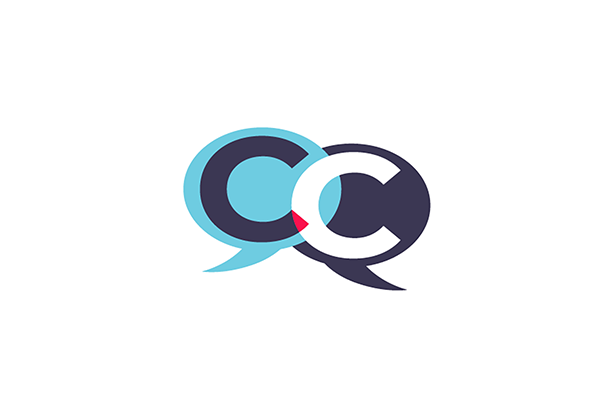 Change Chat
Events
Join our free Change Chat Events discussing hot topics in the public sector
Browse Events